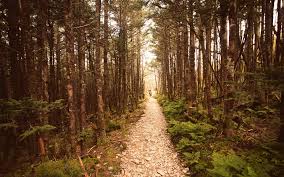 Podcast: Play in new window | Download
There is a LOT of chatter and conversation centered around the concept of Brand, so there's not much original thought around it, mostly rehash from some of the advertising greats of the 50s and 60s. I'm not promising this is new, but it may be new to you, and it seems to work very well.
Think of your brand as a path.There are seven characteristics of brand that can be likened to a path in the woods – learn them and live them and your brand will flourish!