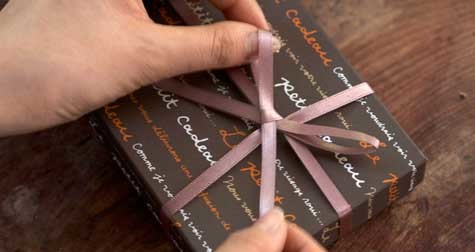 As marketers, we've been trained to think ahead . . . way ahead. We're used to thinking about New Year's Eve marketing in June, Halloween promotions in March, Summer beach product releases in December, and so on. With retailers edging the calendar ever earlier for holiday promotions, the pressure is even stronger to start early and get those tinsel-oriented top lines working even earlier. If you haven't planned your December holiday promotions by now, you're so far behind the 8-ball, you may feel it's impossible to recover. Here are five things you can do quickly enough to get you back in the game and make the holiday contribute to your Q4 results:
Crash the boards and pull together a real zinger of a holiday offer for one product – something so outrageous, no one can believe it. Make sure it's tied to another product or service that's been a little lagging this year, and use the popular part as a loss leader to drive additional sales. "Get a FREE 10lb bag of coffee ($35 value) when you buy our new jet-powered coffee maker for just $19.95." Or, flip it – "Get our new jet-powered coffee maker FREE when you buy 10 lbs of our signature coffee" – this last falls under the rubric, "Give Away the Razors and Sell The Blades". Either way, craft an enticing full image e-mail and shoot it to all your top buyers, with a intro line that says something along the lines of "Your Invited To Receive the Next 'It' Gift . . ." to boost your open rate.
Craft a full-page ad for the largest newspaper in each of your major markets, saying that in an effort to revive the non-commercial spirit of the holiday, you will not be running any ads during the holidays, and dare your competitors to do the same . . . with the right tone and imagery, this will be a winner this year in light of the Black Friday backlash we're seeing among customers of major retailers and service providers.
Craft a survey for your best customers with a participation incentive that's irresistible – enter a drawing for a chance to win a new Corvette, or something on that order of magnitude that relates to the products or services you offer – or winner can use the chance to donate the equivalent value to the charity of the winner's choice. Keep the survey relatively short but make the questions reveal those really crucial details about your customers that you need to move forward next year. Launch the survey on social media, and have your PR team pitch the story – leading with the charity angle – to all the major editors and bloggers in your sphere of influence. Not only will it get lots of attention, the charity angle will undoubtedly boost participation and you'll get a full sample set of responses on a critical piece of data you need next year. Win for everyone.
Donate a startlingly large number of your product or coupons for a free service you offer to our remaining troops still deployed in Afghanistan and surrounding countries who aren't coming home for the holidays. 25,000 pairs of sneakers or $20 super strong waterproof phone covers sent to our troops with pics of them saying thanks for the holiday gift. Or if that's not feasible, send a coupon for the product or service to their families here at home – they can use the support as well, and will appreciate the help.
Hold a contest to see which philanthropist can give away the largest amount of your product or service in 30 days. Pick the largest corporation or foundation in each of your markets and challenge them to see who can buy and donate the largest cash value of your products or services in those in need in the next thirty days, with the deadline being Christmas eve. Big PR push on this one to get the word out in time, and social media can help this one a great deal – put together a short video daring the wealthy to help those around them using your products or services.
These are all designed to move your product or service at a furious rate for a short period of time – they're not necessarily designed to do that profitably, but most lead to additional sales of other items as a byproduct of the enhanced awareness of your brand, and that will likely keep you in the black in spite of the losing proposition of the initial marketing initiative. You've gotta spend to make, and these idea may spawn a few of your own that can be implemented quickly and effectively in your particular situation.
Write me and let me know if any of these appeal to you and if they were effective for your company. I'd love to hear from you . . .