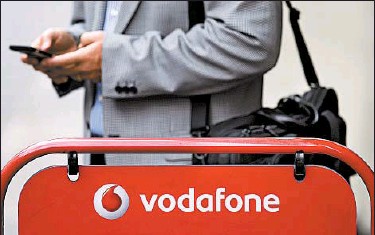 This is What We Do – Thought this was interesting . . .
 IBM hires hundreds of these workers to shake up clients — including Vodafone — and figure out what customers want
JUSTIN TALLIS/GETTY-AFP
What do your customers want? That's not a skill that comes naturally to the engineers who build software for big corporations. But in a world filled with user-friendly smartphone apps, clunky enterprise software is no longer tenable.
So to shake up the status quo, IBM, Cognizant, Infosys and others have been racing to hire thousands of designers who once would have taken more specialized jobs-at an ad agency, say, or an industrial-design shop.
At IBM, they team up with engineers and consultants and embed with a multiplicity of clients. Besides providing customer i nsights, t he t eams encourage constant feedback and tweak products as they're built — a process aimed at getting them out faster. It's how successful Silicon Valley startups operate but radical for the IT services industry.
IBM Chief Executive Officer Ginni Rometty has bet the future of the services division on design thinking. She badly needs the strategy to work if her company is to reverse 17 consecutive quarters of falling revenue and adapt to a cloud-based world. In the past few years, the company has recruited about 1,250 designers, built a global network of design studios and is training employees to incorporate design thinking into almost everything they do.
By the end of this year, the company says, about a third of the 377,000-strong workforce will have been retrained. The goal is to build a customer-centric, startup-esque culture — and then persuade clients to do the same.
Brian Corish never planned on joining a big corporation like Vodafone; the serial entrepreneur was used to working at startups where knowing what the customer wanted was baked into the DNA. But when the head of Vodafone's Irish operations came calling for help enhancing the company's online pres- ence, Corish saw an opportunity to teach the startup ethos to a company with lots of unused information about its customers.
His new bosses didn't say precisely what they meant by the digital transformation, but Corish soon concluded he needed to reorganize the entire culture around its customers.
As a big, established company, he says, Vodafone hadn't bothered providing the best consumer experience because it already had a massive customer base and was making money building and selling products the way it always had.
Corish decided to bring in outside help but was underwhelmed when all the consulting firms talked up previous projects rather than focusing on the challenge at hand. IBM sent its team back for a second try. This time they ran design thinking exercises with 30 or so attendees.
A lot of the discussions centered on actual customers, what they didn't want and what they wanted more of. Darren Gerry, an IBM designer, says Vodafone attendees were shocked at the revelations, having never thought about customer needs and desires in those ways.
To start, IBM was asked to build a self-service portal that would let employees working for Vodafone's enterprise clients order phones and other workrelated gadgets themselves.
Gerry says his team developed a close relationship with the client, keeping the project transparent and demonstrating to Vodafone how design thinking works. Corish, keen to teach as many people as possible about design thinking, helped facilitate the indoctrination, starting at the top; that's when senior management met the Snapchatobsessed teenager.
Traditional enterprise software projects can drag on for years before bearing fruit. IBM delivered the first version of Vodafone's self-service portal in six weeks. Corish says his colleagues were astounded how quickly the job got done. "The rest of the organization went, ' Oh, you really can do this,' " he says. "It doesn't have to take five years."
Before the self-service portal was built, enterprise clients had to call Vodafone to order a new device, often spending days getting it configured. Now they can use their own logins to order a phone or tablet, which arrives in a couple of days and works right out of the box. "If we don't focus on the customer," Corish says, "we'll be irrelevant." Much the same could be said about IBM.