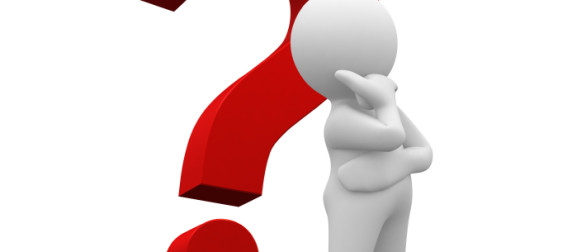 Marketers, retailers and their agencies have been relying on advertising and it's relatively high cost and low return to drive revenue for 75 years or more. Is the time of the ad behind us? Will banner ads and social media posts fill the void? Somehow, I think not . . .
When we approach small businesses about increasing or even originating their marketing budget, their first thing they tend to think of is "Are we doing new ads, they didn't work too well the last time" and the ears turn off and the eyes glaze over and the rest of the conversation is spent educating them on the value of other forms of marketing. Marketing and advertising have become so irretrievably intertwined in the minds of small business executives, that any conversation about one inevitably drives toward the other. While frustrating to our consultants, it tells us something about the perception that "only big companies can afford advertising," which seems to pervade the landscape. With 500 cable TV channels, unending YouTube channels, and enough niche and general interest blogs and print publications to choose from, anyone can advertise. But can they afford to advertise in enough places enough times to break through the clutter and actually reach a select audience often enough and well enough to effect sales? That's the real question.
One element that will forever dog traditional advertising is accountability. No agency exec actually went into a meeting with a client and honestly said, "These ads that ran 60 times last week on all three networks and the Superstations, gave you directly a 5% uptick in product sales" – doesn't happen, no matter how much they try. They talk around the results, talk about branding support, about number of impressions, audience reach and Q score of the spokesmen in the ad, but direct, 1-to-1 sales accountability ascribed to specific ads is the white Rhino of the advertising establishment – it's been bandied about, but no validated sightings can be found in the literature.
So with no direct accountability, why is something you can't accurately measure, that costs a fortune, that can't be tied back to the top or bottom lines, so hard to let go of? Perhaps because nothing else has come along that gives retail products the visibility, the bragging rights – "did you see our new spot on American Idol last night?" – and the complicit permission from the media outlets and media industries to charge based on demand, like a bushel of corn, driving both media and agency revenue ever skyward, that can replace TV ads. Social Media doesn't do that, Search Engines don't do that, E-mail campaigns don't do that. Nobody ever turned to their neighbor at a barbeque and said "Hey, Bill, did you see that great e-mail from Purel yesterday?"
Until something highly visible, ubiquitous to each household, device agnostic, easily monetized and publicly recognized comes along to replace it, advertising is here to stay. It's utility may shift, it's usage wax and wane with budgetary support and be temporarily dampened by the next shiny new thing that comes along, but I dont' think it will disappear altogether any time soon, no matter what the digital pundits say . . .