Podcast: Play in new window | Download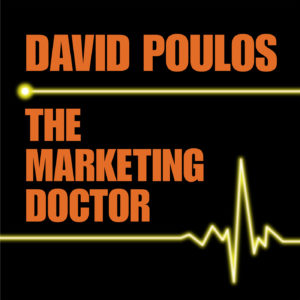 The Marketing Doctor Podcast, Season 1, Episode 1 – Pilot
The Value of Primary Marketing Research in the Planning of Marketing Outreach Campaigns.
Ever wonder how product or service companies figure out what to offer, what products should look like, be called, feel like, or how much they should cost? Ever wonder how they know what you want in a product or service, or how they knew you'd appreciate a particular product or feature?
Primary research is the best way to get inside the head of the customer and find out their preferences, needs, wants, likes and dislikes. By gathering information and data directly from customers, potential customers, ex-customers, and other direct stakeholders, marketers can determine buying behavior, product features, and more, and turn them into best-selling products and services.
You'll learn:
What methods of primary research work best?
How to analyze and present data that doesn't yield numbers or graphs
How big a sample do I need to gather significant data I can use
How to use the insights uncovered to convert them into something I can use to improve my marketing
The fastest thirty minutes of insight available, The Marketing Doctor will answer your questions about primary research and how to use it to set your marketing program on fire!