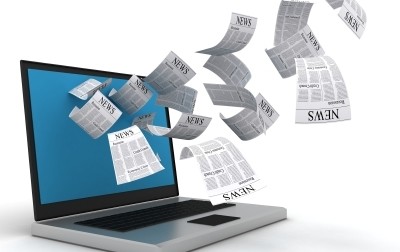 We use e-mail for a number of purposes, both for our own marketing efforts and on behalf of clients or as part of their plans for growth and retention. I've always thought it was a very flexible, very effective medium when used properly. Unfortunately, some among the marketing community have overused, abused and hijacked this wondrously inexpensive way of reaching out to customers, prospects and others in a personal, accountable way, and given it a bad rap, not to mention fatiguing the general public somewhat, and cutting open rates.
A good copywriter, with a good list and reasonable data skills can make tremendous in-roads using e-mail in several ways.
Outreach
Creating a small community of purchasers or converting good warm leads into sales is what makes e-mail shine. It's personal, it's flexible, it can carry text, graphics, imagery, color palette, brand, everything you need to reach out to your audience, qualify the top responders, and keep providing them reasons to buy. It's also fast, and fairly innocuous – if you receive one and it's not for you, simply delete it – no waste, no environmental impact, no anger necessary. It's also fast! You can get an e-mail campaign planned out, written, tested, set up, and sent out in a matter of a few hours at fastest, maybe a day or two if you have more elements to put together.
Customer Relationship Building
Now that you've created your own little "community" of customers, extending, building and broadening that relationship is a task that e-mail does very well, and most of it can be automated. Small shops, service-sellers and sole proprietors can keep in touch, spread the good word and keep customers up to date on changes, new offerings, schedule changes and availability changes, discounts, and a host of other semi-transactional communications with customers, keeping your brand top-of-mind, upselling, cross-selling, incentivising referrals and keeping your relationship alive and active, which directly contributes to the top-line, and moves the bottom line in a positive direction. What's not to like? These types of activities used to take hundreds of hours a year, and the scope and frequency was limited. Now, not only can these messages be automated to be triggered in response to a contact, a purchase, a query, whatever, but they can also be tracked, quantified, monitored, measured, and the data can be sliced and diced any number of ways, letting you constantly test, tighten and improve your outreach and customer contact far above and beyond what used to be possible.
Prospecting
For those folks who've never heard of you, imagine their surprise when they hear from you not once, not twice, but weekly for a couple of months, each time refining and improving the relevance of the message until curiosity gets the better of them and they open and read your mail – score! Cost? No more than a phone call with a bad script, and more effective then you can imagine. According to Marketing Sherpa, 85% of CEOs have an expectation that e-mail will increase lead conversion/sales revenue, when only 65% of them put those goals as a high priority. In nearly every category, and there were 10 in total, e-mail beat expectation of CEO's in terms of meeting business goals for which it was used. I can't think of any other medium that can boast that kind of success rate and still stay under the radar!
Used thoughtfully, correctly, and politely, e-mail can carry the day for marketers, both b-to-b and consumer, at a lower cost per customer acquisition than almost anything else other than social media, and is more accountable and more directed that even the most powerful platform out there. Let's hope the mis-users have moved on to something else and e-mail can return to business of business as we move forward in the new economy. Now, if we could just find a better launch pad than Outlook . . .
If you found this valuable, you can have more of this type of information delivered to your inbox weekly, simply subscribe to this blog above, and don't forget to pick up your copy of "The Marketing Doctor's Survival Notes"