About David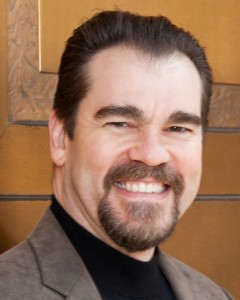 David Poulos, has over thirty years of marketing experience, ranging from private enterprise, state and federal government, non-profit and charitable organizations.
He has a Bachelor of Science degree in Marketing Communications from Northeastern University, Boston, MA, and has effectively served as Director of Sales for Pan International, Director of Marketing for National Information Corporation, and as Director of Client Accounts for Strategic Partners Group.
David has served as a marketing and branding consultant to a host of clients including: American Airlines, ARBROS Networks, Cable & Wireless, Coca Cola, Freedom Telecom Services, Freedom Power Services, MasterCard, MCI Worldcom,  National Geographic Society, Quantas Air,  TALK.com, Winstar.
Mr. Poulos is the author of "The Marketing Doctor's Survival Notes" has published over 20 articles on a variety of marketing topics in nationally published magazines and websites, has published over five year's worth of weekly blog articles on non-profit and commercial marketing, management and customer service best practice, has been quoted as an expert in articles appearing on Fox News Small Business and MSN Main Street Business websites, was featured in the Global Edition of Who's Who of Marketing Executives, and is a former board member and President of the Sales and Marketing Executives international, and is a member of ASAE, DMAW and the AMA (American Marketing Association).
What Clients Say
"Dave's  astute business acumen matched by his proven strategic marketing and flawless tactical execution delivers results typically handled by an entire team of industry veterans."

"Dave Poulos offers thought provoking insights and creative problem solving. His marketing savvy, business acumen and real world experience – helping major brands achieve their business objectives – have served his clients well."

"David Poulos is a seasoned marketing specialist of unmatched skill. His events are energetic, informative and exceedingly well planned. 
He is a man of his word and an excellent strategist!"
"Dave Poulos is one of the most intelligent individuals I have ever had the pleasure of working with. He identifies clients unique objectives and creates a customized program that exceeds the objectives!"